Winter means many things: chilly winds, lower temperatures and, if we're lucky, a smattering of snow before Christmas.
It's also the perfect opportunity to turn your home into a warm and welcoming space that will delight the senses of you, your family and friends.
Without further ado, here are our top 8 tips on how to create a cosy atmosphere in your home this season.
A winter spring clean
Don't wait until April to give your home a thorough going-over in all its nooks and crannies with the vacuum and mop.
As well as eliminating any dust and cobwebs, turning on the central heating as the weather turns chillier can kick start a whole host of germs, bacteria, mould and mites. A solid deep clean will stop them in their tracks.
Scatter some colour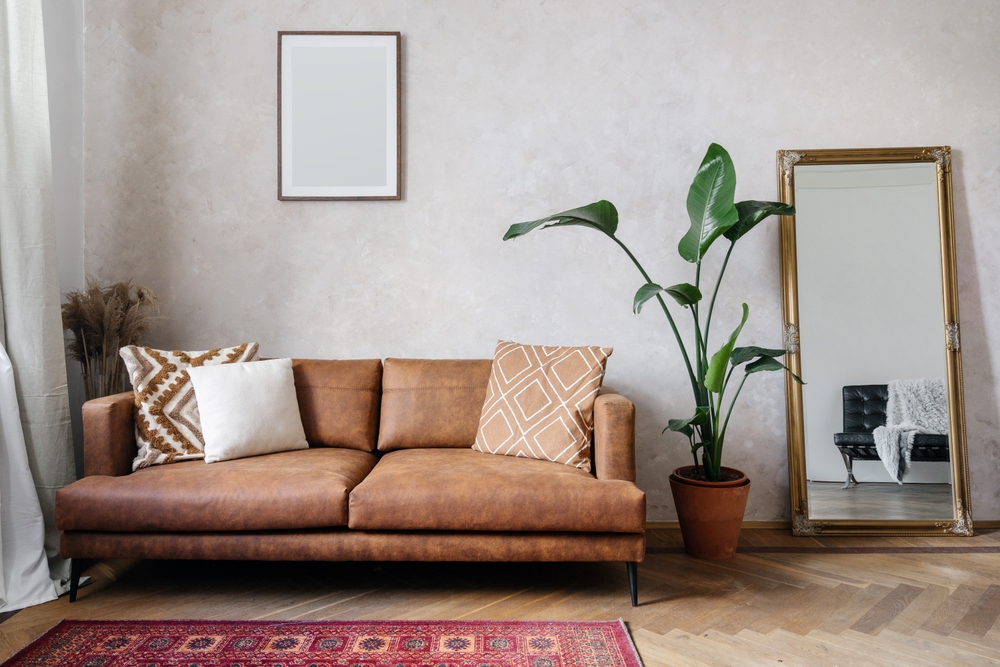 After everything's been dusted and cleaned, you can start to have some fun! Plump out your sofa with an array of soft but colourful cushions in this winter's must-have shades: rust browns, warm greens, charcoal and browns.
Instead of splashing paint on the walls, invest in quality blankets or throws to drape over your sofa or chairs, ready to be wrapped around family or friends coming in from the cold.
Add some rustic touches
There's always a time and a place for cool glass and highly polished metal, but if you really want to create a cosy atmosphere in your home, rustic wood is the way to go.
Whether you opt for statement sculptures or tactile furniture, they will contrast beautifully with elegant, contemporary spaces, adding a touch of warmth and elegance in every room.
Indulge in earthy tones
A quick and easy way to make any space feel more cosy is to introduce earthy shades. It could be a large artwork for a statement wall, a floor covering or some animal prints.
Many interior designers are taking inspiration from the 1970s this winter, with curved surfaces, shag pile rugs and velvet furnishings. Divine!
Create an enticing aroma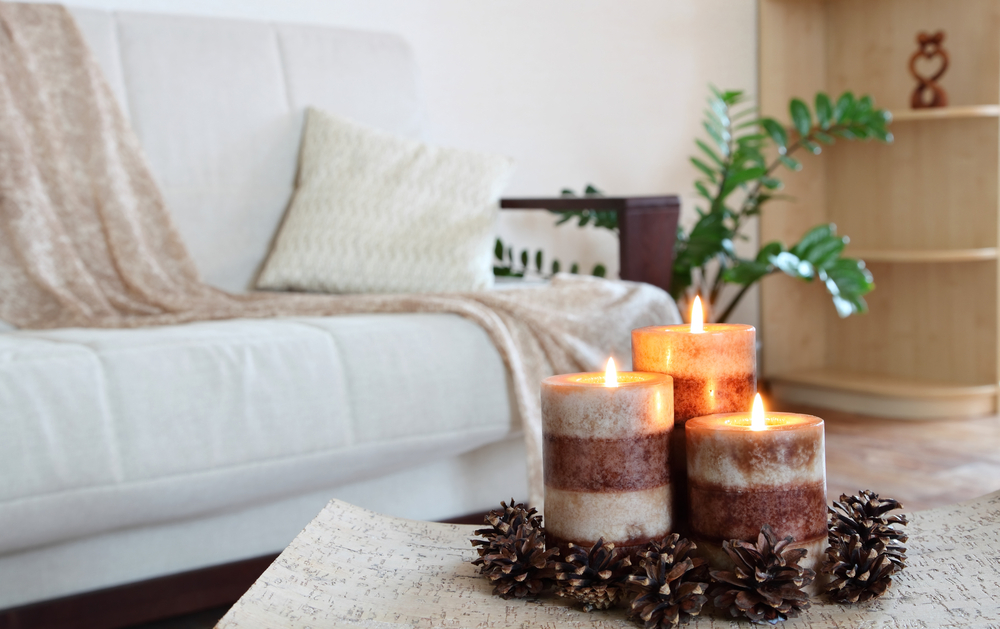 Once you've mastered the colour scheme, furnishings and accessories, now you can turn your attention to another sense: smell.
Candles are a wonderful way to introduce calming scents, such as apples, cinnamon or ginger, creating different moods in different rooms. Give brightly coloured ones a wide berth, and instead stick to candles made with natural wax and essential oils.
Make the mood with lighting
Warm lighting can make even the coolest room feel like a cosy space. Either swap out white bulbs from overhead lights for lower-watt, warmer ones, or invest in lamps for softer forms of illumination.
Whether you choose a contemporary standard or antique table lamp, they can provide points of colour or interest across your home.
Freshen up your front door
Having a cosy home is great in and of itself, but sharing that space with family and friends takes it to a whole new level.
Give your front door a revamp with a fresh coat of rich-coloured paint. When it dries, accessorise it with a new welcome mat, a bay tree in a terracotta pot and, for the festive season, a gorgeous wreath.
Create an outdoor hangout
Being cosy doesn't mean having to stay inside, especially if your home and garden has a patio with a view or even a hot tub.
It's the perfect place to set up an outdoor bar, complete with soft lighting, plump cushions on the furniture and your favourite people. Whether you serve mulled wine, hot chocolate or ice-cold beer is up to you - cheers!
As always, we are here to provide impartial, honest advice on the property market, and would be delighted to offer you a no-obligation consultation. Do drop us a line at info@propertydivas.com, call us on 020 7431 8000 or pop in to see us at 34a Rosslyn Hill, Hampstead, NW3 1NH.
We are ready to help you move.