Property Divas is thrilled to announce they have been named British Property Awards 2023 Gold winner for NW3 for the third successive year.
The company has now been shortlisted for a number of national awards, which will be announced later in the year.
"It's incredible to win for the third year in a row," said co-founder Helen Duncan. "It's an amazing achievement and a fitting reward for our team's consistent hard work and dedication to customer service."
Outstanding levels of customer service
The British Property Awards provide estate agents throughout the UK with an invaluable opportunity to compare the service they provide against the service provided by their local, regional and national competition.
Agents like Property Divas, who go that extra mile and provide outstanding levels of customer service, are rewarded with the accolade, which acts as a beacon to highlight these attributes to their local marketplace.
The British Property Awards team personally mystery shops every estate agent against a set of 25 criteria to obtain a balanced overview of customer service levels. The judging criteria is both comprehensive and detailed, exploring different mediums, scenarios and time periods, to ensure that agents have been rigorously and fairly judged.
Robert McLean from The British Property Awards said: "our awards have been designed to remove any opportunity for bias or manipulation. If an agent has been attributed with one of our awards, it is simply down to the fantastic customer service levels that they have demonstrated across a prolonged period of time.
"Winning agents should be proud that their customer service levels provide a benchmark for their local, regional and national competition".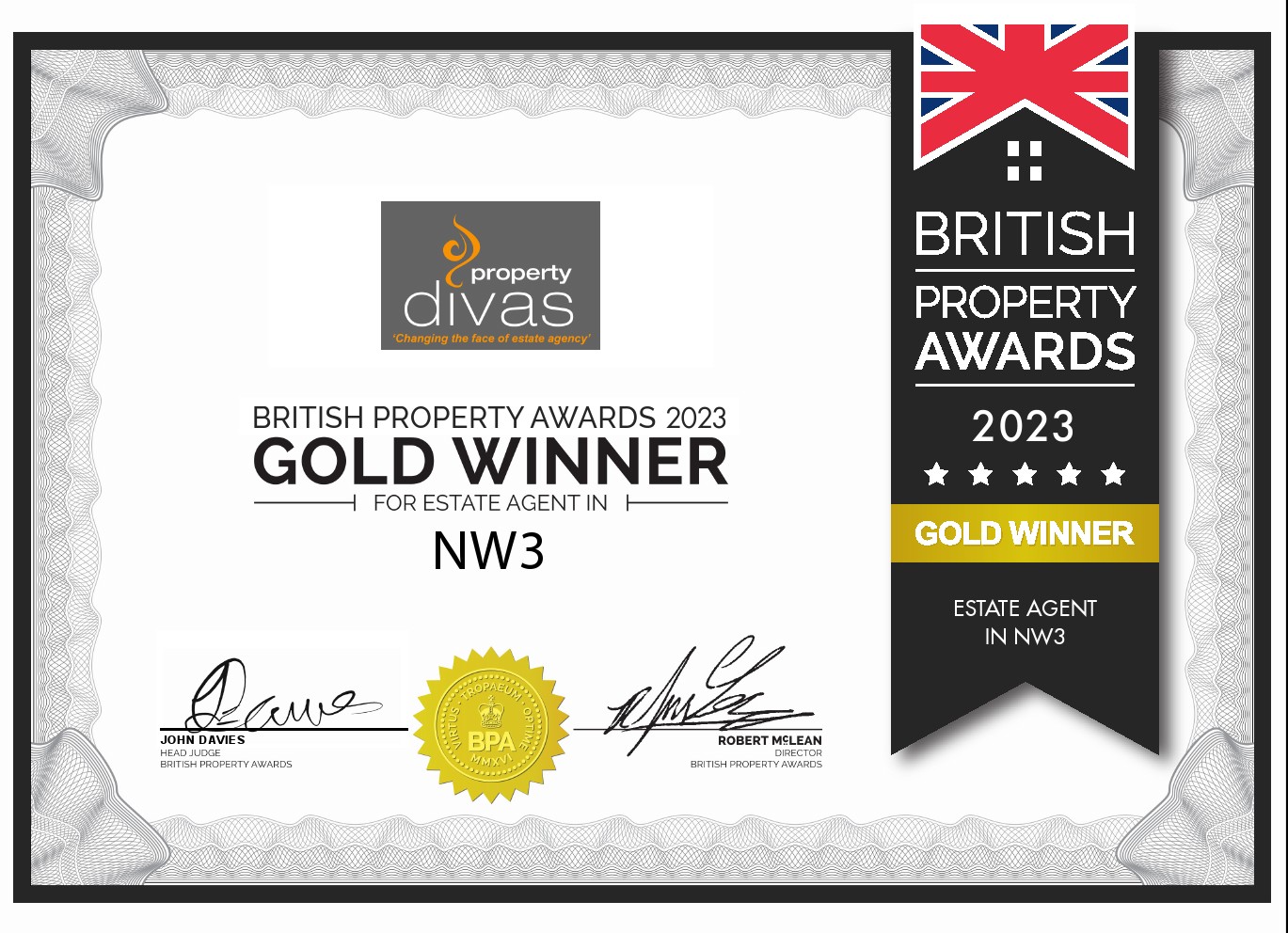 About Property Divas
Established in 2007 by Helen Duncan and Sharron Nachoom, Property Divas aims to take property services to a fresh, new level.
The Hampstead-based agency now boasts a highly motivated team which, collectively, has more than 80 years of experience.
Their team performed outstandingly throughout the The British Property Awards' extensive judging period, which focused on customer service levels and whittled an original 50 entrants down to a final three.
Renowned for their attention to detail, compliance and customer care, Property Divas is regarded as one of North-West London's premier estate agents.
A full range of property services at your fingertips
Property Divas has offered expert property advice to clients across Hampstead and the surrounding areas for over 15 years.
Our friendly, knowledgeable team provides a full range of property services, from sales and lettings to property management and acquisitions.
Browse our full range of services from property sourcing to sales, lettings, property management and refurbishments at www.propertydivas.com